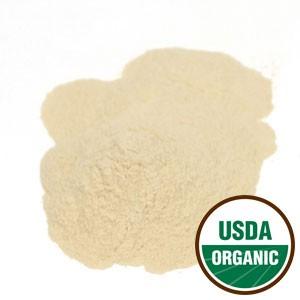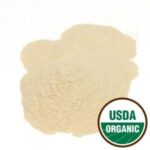 Maca Root
$9.83
Email when stock available
Description
Additional information
Reviews (0)
Description
Maca Root Powder Organic – 4oz
Latin Name: Lepidium meyenii
Common Name: Maca Root
Country of Origin: Peru
Maca (Lepidium meyenii) is a root vegetable native to the high, harsh climate of the Andes Mountains in in Peru. For over 2000 years Maca Roots have been an important traditional food and medicinal herb to those in its growing region. Maca Root Powder is high in protein, dietary fiber, many important minerals, and amino acids (containing 19 different amino acids).
We offer gelatinized Maca Root Powder, which has been heat treated to remove the starch for easier digestion and is not considered raw.
We only source our Maca Root and all our other high quality bulk herbs from the best and most environmentally friendly growers worldwide. In this case, we only purchase true Peruvian Maca Root. Once our expert purchasers source our herbs, we also clean, mill, blend and package all of our herbs and spices ourselves so we can perform quality testing throughout the process. We are so confident that you will be satisfied with your bulk herbs order that we offer a 100% satisfaction guarantee. That means that if you are ever unsatisfied with any natural herbs or organic herbs order from Starwest, we will promptly send you a replacement or issue you a refund or credit for your entire purchase price.
Ingredients: Lepidium meyenii